I may be able to build the boat you want if time permits, contact other builders that I know of or put you in contact with someone who may already have just the boat that you're looking for. Basically, I want to help those interested in 1:10 Scale hydroplanes who may find it hard to find the things they're looking for. I started out making things for myself that I couldn't find. Maybe I've got something that you've been trying to find.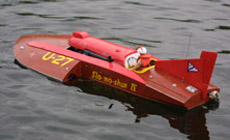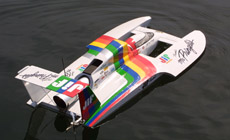 I, with the help of friends and family, have accumulated a large and growing selection of 1:10 Scale vintage style and modern cowlings, canopies, turbine air scoops, wings and other scale parts. If I don't have it, I can probably create it for you. Each part is vacuum formed out of clear or white plastic. Just let me know what you're building and what parts you need to complete your project.
Visit www.hydroscalecreations.us for more information!
****************************************
Looking for 1/10th Scale Composite hulls?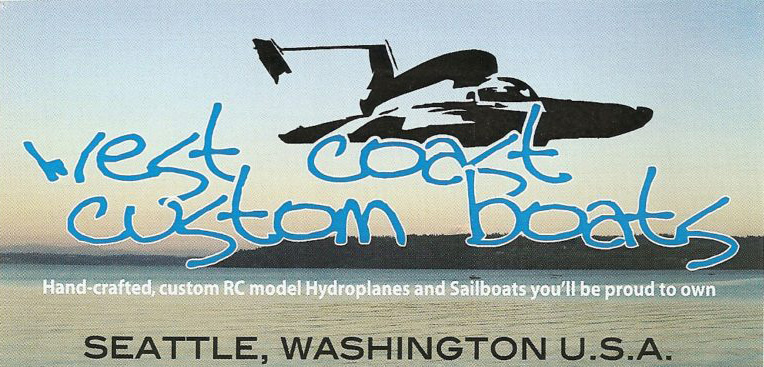 A growing variety of vintage and modern Fiberglass and Carbon Fiber hulls are available for sale by my friend Craig Bradshaw of West Coast Custom Boats. If you're looking for a nicely fabricated boat that is ready to run, ready for you to complete the detail work or in whatever stage of completion you want, visit their web site and/or contact him at craigb4@comcast.net. He can fill you in on what hulls and other items he has available.
****************************************
Looking for Laser Cut Kits to Build Yourself?
Mike Luszcz (pronounced Luzzy) of ML Boatworks has got a growing selection of laser cut wood boat kits including many different 1:10 scale hydroplane hulls. The parts fit together nicely and we've heard only good things about his customer service.
****************************************
Geof Amos is a local modeler who has some scale parts available in 1/10th scale and 1/8th scale. The Rolls Merlin engine kit is available as a complete kit or individual parts. He also has some Allison parts, valve covers, blowers and intakes only. You can contact him at scalehydroparts@gmail.com. He also has steering wheels,drivers in 1/10 scale for vintage/modern open and full faced, and capsule drivers. All items are available in 1/8 scale too. Below are some pictures of his work.